Free application to measure the amount of light (in lux), reaching the ambient light sensor.
Easy and simple. Measure the amount of light and share all results.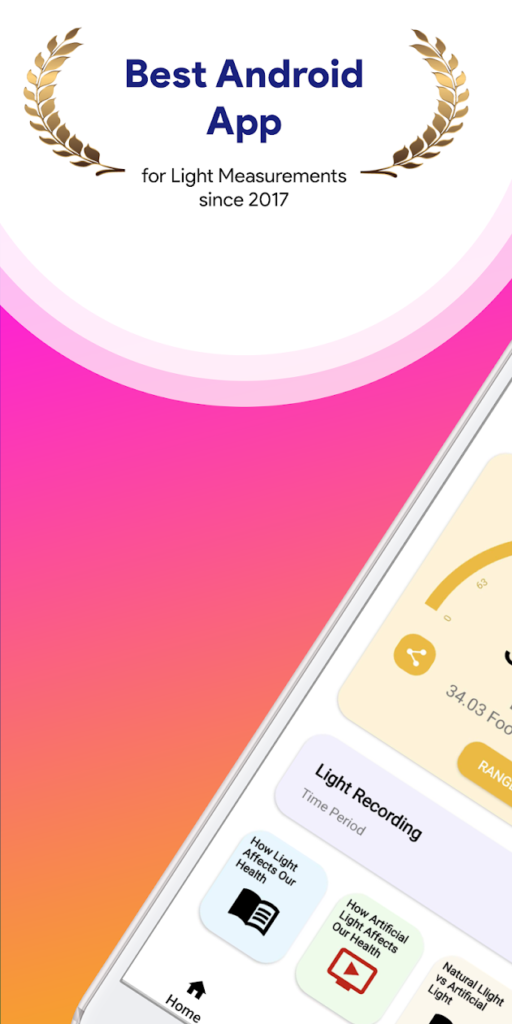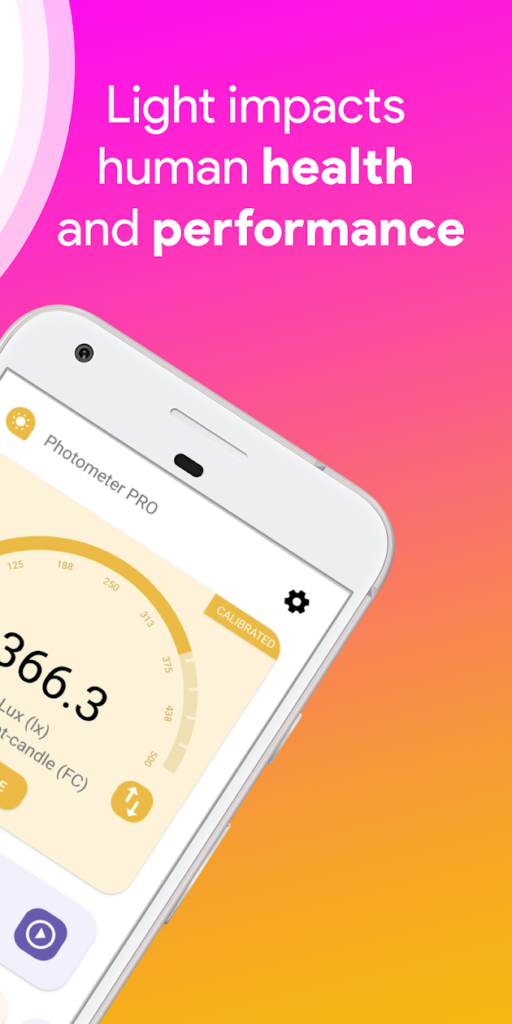 Read more about PRO version. The PRO version costs as much as one BigMac 🍔.
Photometer PRO is socially responsible: 10% of the project profits will be transferred to the following foundations: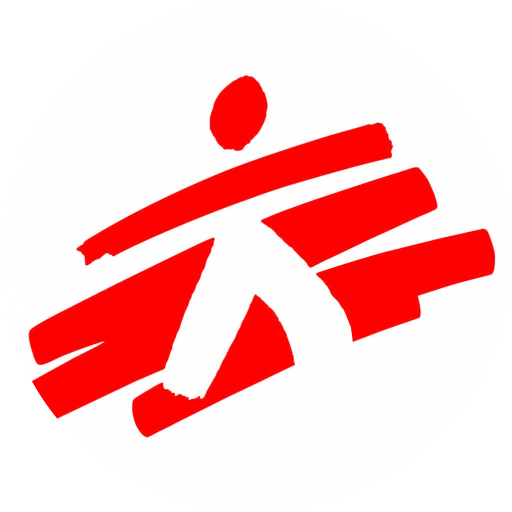 Functionalities (v4.7+)
Features
Free
PRO
(more)
No ads
High accuracy light measurement
Lux and Foot-candle units
Measures & record minimum, average and maximum brightness possible
Share and export measurements
Analyze the light level of indoor environments
Support 16 languages
Help relighting schools, workshops, reading & plants
Dark Mode
Full light sensor information
Insights & Knowledge
Help relighting office
Export all measurements (lx, fx, W/m2) to CSV file and work with the data like a professionalist!
Photovoltaics module – Read the brightness of the sky, walls or bright objects
Helps with selecting light bulbs to install at home and installing a new lighting
Tool for photographers
Greenhouse module with PPFD calculations
PPFD Calculator
Full light sensor calibration
Closed beta group for PRO users
Frequently Asked Questions (FAQs)
What can I measure with device light sensor?
The ambient light sensors measure light in lux (foot-candle), a measure of illumination that depends on the amount of incoming light and the area over which it is spread.
What kind of sensor is used by Photometer?
Light sensor used by this application is a hardware sensor that measures the ambient light illumination in lux. It is typically found on the top panel of the device (nearby the camera), and is used mainly for controlling screen brightness.
Does my phone have a sensor?
Not all phones have a light sensor. You can check it in the specs of your phone.
Can app use front or rear cameras for mesurements?
No, front or back cameras are never used for measurements.
Is this app accurate?
Measurement quality depends on the light sensor quality of your device. Moreover, the app is always set up to the best possible sensor accuracy and allows calibrate the sensor with professional photometer.
Is this app free?
Yes. The core of the app features is available for free. Some of the modules (PRO) are available after a small purchase. Thanks to this support we can improve the app and build new features. This is not obligatory, but you can support this project by purchasing the PRO version.
How much cost PRO version?
The PRO version costs as much as one BigMac 🍔..
How I can share my improvement ideas?
Feel free share your improvement ideas directly with the team hello@photometer.pro or with using special closed group available for all PRO user.