Free application with many professional tools to measure the amount of light (in lux), reaching the ambient light sensor.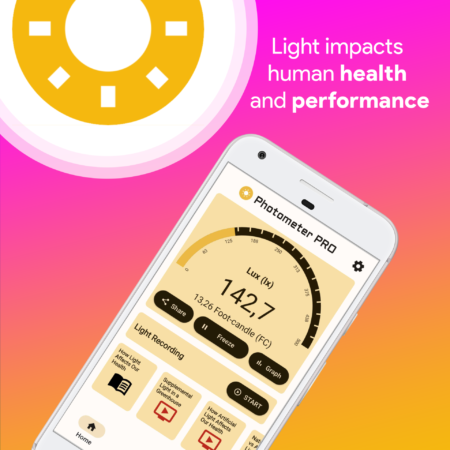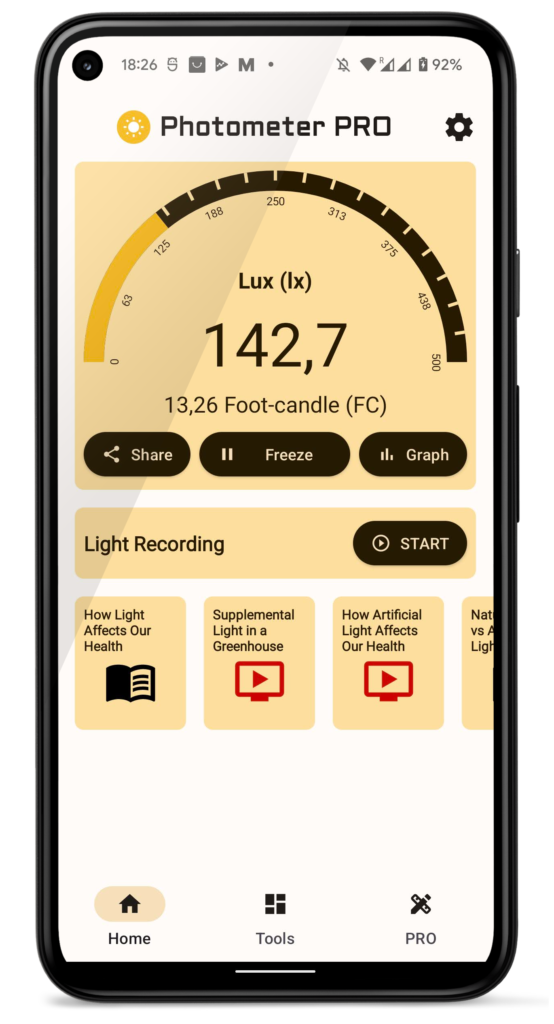 No ads  & High accuracy light measurement

Support 17 languages

Insights & Knowledge

Measures & record minimum, average and maximum brightness possible

Share and export measurements – Export all measurements (lx, fx, W/m2) to CSV file and work with the data like a professionalist!

Full light sensor information & calibration (Lux and Foot-candle units)

Help relighting schools, workshops, reading, office, bathroom, dining room, kitchen & plants

Photovoltaics module

Helps with selecting light bulbs to install at home and installing a new lighting

Tool for photographers

Greenhouse module with PPFD calculations

LightMap module

Calculators: PPFD, Lux (FC) to Lumen, Lumen to Lux (FC), Lux (FC) to Candela, Candela to Lux (FC) Calculator, Lux (FC) to Watt & Watt to Lux (FC) Calculator

Closed beta group for PRO users

MORE THAN 220 000 APPLICATION DOWNLOADS
The Photometer PRO is a project with a bold vision:

Provide free and open access to light measurements and knowledge to everyone around the world.